5 minutes read
We are thrilled to announce that Carbmee has been acknowledged as one of the Gartner's esteemed Cool Vendors of 2022 in the field of Carbon Emission Management. This recognition underscores our commitment to pioneering advancements in supply chain sustainability through our proprietary Environmental Intelligence System (EIS™). The Gartner Cool Vendor designation is a testament to our dedication to revolutionizing carbon management across supply chains.

The Gartner Cool Vendors report highlights innovative companies that are revolutionizing their respective industries. Carbmee's inclusion in this report reflects our cutting-edge approach to end-to-end carbon analytics and management. We have developed a comprehensive solution that empowers organizations to measure, manage, and reduce carbon emissions across multiple tiers of their supply chains.
Key advancements that set carbmee apart
Environmental Intelligence System (EIS™)
Our proprietary EIS™ platform serves as the backbone of our carbon management solution. By combining carbon accounting, product carbon footprints (LCA), and supply chain emissions (scope 3) our system remains adaptable to changing regulations and complex supply chains. This agility ensures that our clients can make informed decisions and adjustments within their internal departments and collaborate with suppliers to unlock the maximum carbon reduction potential.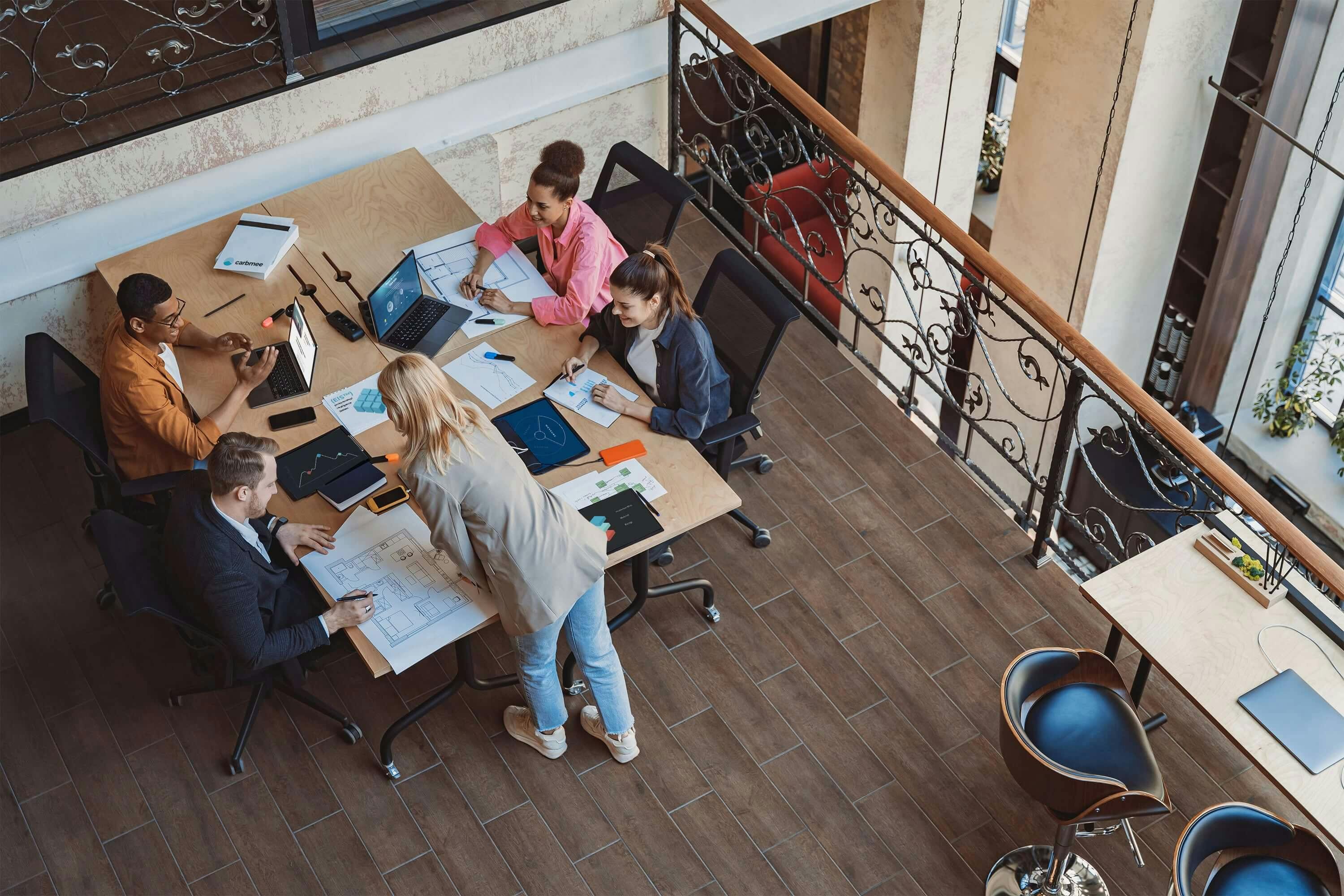 Supply Chain Collaboration
Carbmee facilitates collaboration among suppliers to reduce Scope 3 emissions. Users can seamlessly onboard suppliers to confirm, exchange and overwrite footprints already calculated by the EIS™. This gives access to more granular data and can identify assertive carbon reduction opportunities across the supply chain. 
Integration and Accessibility
Carbmee's dynamic cloud-based, ERP-agnostic architecture ensures seamless integration into various systems. Our integrated API streamlines data management, analytics, and compliance reporting across Scopes 1 to 3, creating a comprehensive solution for organizations struggling with emerging technology integrations.
ROI Beyond Sustainability
Carbmee's impact goes beyond environmental sustainability. Our solution also positively influences corporate strategy and financial goals. By enhancing data management and transparency, organizations can strategically align with shifting regulations and ultimately thrive in the evolving landscape.
Challenges and Our Approach
We acknowledge that as a nascent technology within a specialized market, we face unique challenges. The lack of standardized calculation methods across legislative initiatives requires us to maintain a high degree of adaptability. Furthermore, many organizations lack full visibility into their multi-tiered supply chains, posing a significant hurdle to accurate emissions measurement.
Our commitment to overcoming these challenges is unwavering. We are investing in refining supply chain mapping, data mining, and analytics to ensure the accuracy and completeness of our results. As complex supply chains demand a careful assessment of benefits, we are dedicated to maximizing the value our capabilities bring, both with and without additional investments into visibility enhancements.


We are honored by our recognition as a Gartner Cool Vendor in Carbon Emission Management. This acknowledgment underscores our dedication to driving meaningful change in carbon analytics, emissions reduction, and supply chain sustainability. As we continue on this journey, Carbmee remains committed to pushing boundaries, setting new industry standards, and creating a more sustainable future for all.
Join us as we pave the way towards a greener and more efficient supply chain ecosystem. Together, we can shape a future where sustainability and innovation go hand in hand. 
Get in touch with our expert team today to get a glimpse of our product and capabilities. Watch Demo. 
Disclaimer
Gartner does not endorse any vendor, product or service depicted in its research publications, and does not advise technology users to select only those vendors with the highest ratings or other designation. Gartner research publications consist of the opinions of Gartner's research organization and should not be construed as statements of fact. Gartner disclaims all warranties, expressed or implied, with respect to this research, including any warranties of merchantability or fitness for a particular purpose.