Ravensburger achieves carbon transparency for Scope 3 emissions in 3 weeks with carbmee's EIS™
The renowned board game company accelerates its carbon reduction milestones by automating Scope 3 calculation with carbmee.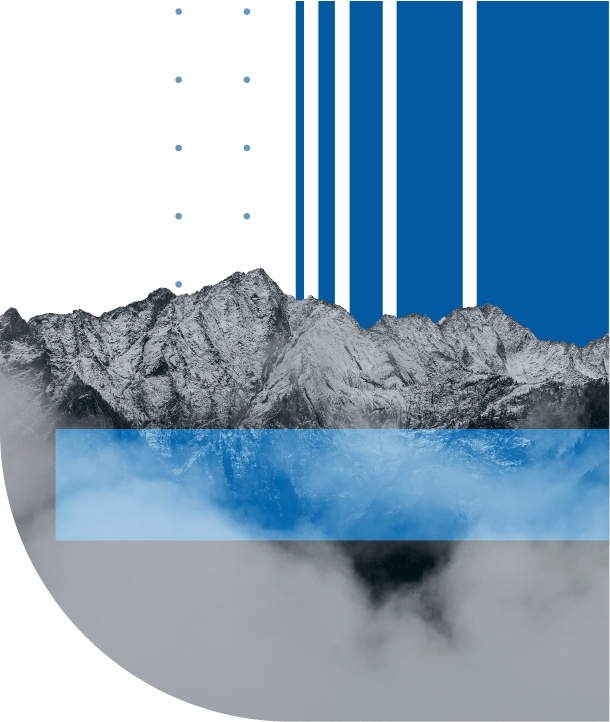 supply chain | CARBON ACCOUNTING
"By integrating the power of Life Cycle Assessment (LCA) and carbon accounting, carbmee's Environmental Intelligence System (EIS™) has become an invaluable asset for our  company's sustainability initiatives."
A leader in the board game and puzzle industry, Ravensburger has been in business for over 140 years. Their longevity can be attributed to their long-term vision and innovative approach to business, making sustainable business practices one of the core pillars of their corporate strategy. 
Explore how Ravensburger is using the Environmental Intelligence System (EIS™) carbon management solution on its path to net-zero.
"By integrating the power of Life Cycle Assessment (LCA) and carbon accounting, carbmee's Environmental Intelligence System (EIS™) has become an invaluable asset for our  company's sustainability initiatives. Due to its highest level of data granularity and accuracy we can gain actionable insights and confidently navigate our carbon reduction strategies to make a positive impact on the environment."
The Challenge: Data Complexity as a Bottleneck for Carbon Reduction in the Value Chain
With its own operations in Europe and interconnected value chain across Europe, Asia and the Americas, Ravensburger knew that achieving transparency on Scope 3 emissions, and moreover, identifying the most impactful carbon reduction opportunities across the value chain wouldn't be a seamless process. After testing internal carbon accounting solutions, they were faced with the daunting task of searching multiple databases for data, often encountering data gaps that would become bottlenecks in their calculations.
The Ravensburger team knew they needed technology to help them meet their reduction milestones so they sought for a solution that could:

1. Streamline data from multiple databases for automated Scope 3 calculations;
2. Identify hotspots to focus on impactful and quick carbon reduction measures
3. Validate the impact of planned reduction initiatives and unlock new opportunities.
"Carbmee's EIS™ has automated our carbon accounting process to simplify the intricate supply chain complexities. This platform has transformed our approach to carbon management, empowering us to unlock change with speed and clarity."
AI-Powered Solution for Accelerated Net-Zero: Data Collection & Carbon Transparency in 20 days
With the EIS™ Carbon Management solution, Ravensburger achieved carbon transparency for Scope 3 emissions in 20 days, saving months of manual calculations.
Through the automated carbon accounting process, they were able to identify any data gaps at scale across their multiple systems. They wanted to create a data-driven culture around sustainability issues across multiple departments in the organization. Carbmee's team of specialists worked closely with their sustainability, procurement, and supply chain teams to design and implement new data requirements to track value chain emissions for future purchases. Carbmee's collaborative features can also facilitate the engagement with suppliers to fill data gaps and ensure a complete understanding of the company's carbon footprint.
The high accuracy of the EIS™ calculation not only enables them to identify risks in their supply chain emissions, especially with the new CBAM coming into effect in 2026, but also the highest reduction potentials hidden across their entire value chain. 
EIS™: Empowering Ravensburger's sustainable material selection and emissions reduction strategy
With up to 80% of emissions coming from Scope 3, material selection is a key driver for Ravensburger and other manufacturing companies to significantly reduce overall emissions. Leveraging the advanced data analytics and reduction planning capabilities of the EIS™, Ravensburger benchmarked the carbon emissions associated with different materials. 
Their focus was on identifying alternatives that would significantly reduce their carbon footprint across production and the supply chain. The EIS™ provided valuable insights into the environmental impact of different materials, empowering them to make innovative decisions aligned with their net-zero goals. Notably, switching from shrink wrap to plastic labels resulted in an impressive 80% reduction in carbon emissions from packaging, setting a new standard in the board game industry 
Harnessing the power of EIS™, Ravensburger also assessed the tangible CO2 impact of alternative materials in the design of their products, such as switching from conventional plastic to bioplastic, paving the way for sustainability-informed decisions.
With the EIS™, powerful emissions data facilitated the evaluation of design changes with the greatest reduction potential. 
Ravensburger remains at the forefront of innovative and sustainable practices in the games industry, and carbmee continues to play a pivotal role in their strategy empowering fact-based choices in order to embed Ecological Design as a central tenet of their business.
Key Learnings
Carbon transparency within 20 days:

Companies with cross-continent operations and large data sets need automated carbon management solutions to get their emissions under control. With the EIS™, Ravensburger achieved carbon transparency across its entire value chain in just 20 days.

Solving data gaps across multiple systems:

Data gaps are a reality on the path to net zero, but they should not be a bottleneck. Carbmee is able to uncover and resolve data gaps across multiple systems, while helping to create a data-driven culture within the organization.

Identifying high-impact scenarios through carbon data:

The EIS™ enables companies like Ravensburger to conduct thorough analysis of their carbon impact and use it to make informed decisions that drive carbon reduction.

Maximizing carbon reduction potential:

Companies need to think strategically about their net-zero journey. The EIS™ serves as a powerful tool to unlock the full potential for carbon reduction, enabling companies to make strategic decisions that align with their net-zero goals and drive meaningful change.