Reach climate goals

The carbon management solution
POWERED BY CARBMEE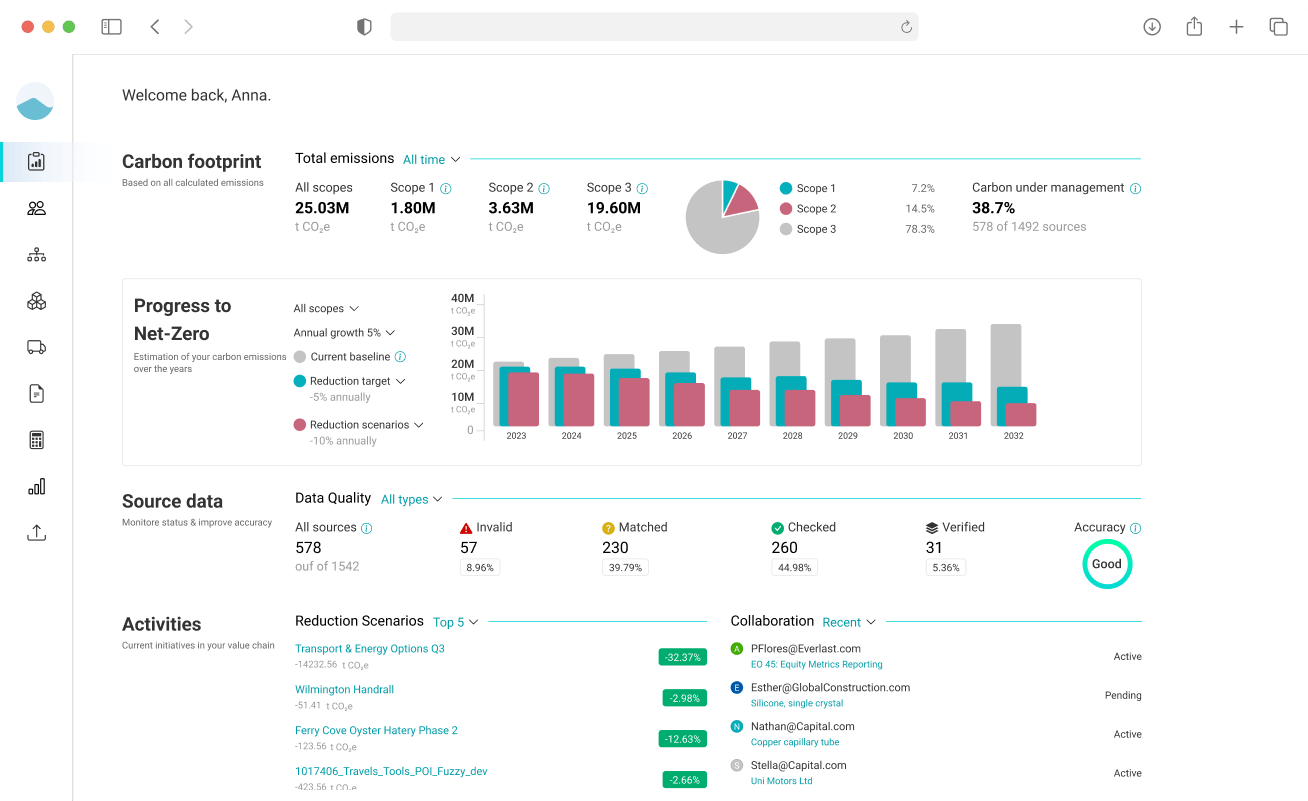 The End-to-end Carbon Management Solution
Our Carbon Management solution was designed for companies with complex value chains and high numbers of emissions to manage on scope 1, 2 and 3. We are the only carbon management solution that enables real collaboration across the entire value chain and in every step of your net-zero journey; so you can measure emissions precisely, achieve real reduction within time & budget and integrate carbon metrics in your day-to-day business decisions.
Measure in real-time Automated & activity-based measurement of emissions, Scope 1, 2 and 3, including supplier-specific data.
Net-Zero Numbers from Industry Pioneers
>10% higher
market valuation compared to peers in the same industry that are not committed to net-zero.
20% higher
profit margin & market share for carbon neutral products and services.
$10 billion
is the estimated annual cost of carbon fines, taxes & operations for a large enterprise by 2050.
Measure carbon emissions in real-time
Our automation technology measures your entire value chain emissions with precision in real-time and enables your team to analyze hotspots through different lenses.
Automated 

activity-based

 carbon accounting

Smart analytics

 with emissions breakdown by product, supplier, business units and more

Data enrichment

 by suppliers on scale
Achieve carbon transparency
Increase precision on hotspots
Plan net-zero strategy and take action
Get started today and let's achieve a net-zero future, together.
Book A Demo
Trusted by enterprises, such as:
Trusted by enterprises, such as: