Achieve complete
CBAM

Compliance
carbmee EIS™ - your trusted solution provider
for CBAM reporting
Avoid heavy carbon taxes by leveraging detailed CBAM data to calculate and declare carbon footprint of suppliers.
Why CBAM Matters


to Your Business?
The European Union's Carbon Border Adjustment Mechanism (CBAM) is a game changer for businesses importing goods into the EU. CBAM is the first regulation that requires product- & installation-specific data. In this complex landscape of regulations carbmee EIS™ is the platform to manage monitor and report all requirements for CBAM. Starting in October 2023, the transition period till 2026 requires all EU's domestic importers to calculate their imported emissions in a CBAM compliant manner. The cost will be tied to the EU Emission Trading System with an increasing carbon price (85 Euro per metric Ton from November 2023). Global supply chains and sourcing processes cannot be changed within a very short period of time, so companies have to make decisions now beyond the transition phase. Remember, unchecked carbon emissions can come with hefty expenses.
Maximise CBAM compliance efficiency

with carbmee EIS™

carbmee EIS™ helps you understand CBAM related challenges with accurate data insights. Whether it's the prevention of carbon leakage or balancing competition for EU industries, our software ensures you're always a step ahead.
carbmee EIS™


for CBAM Reporting
Why Choose carbmee EIS™ for Your CBAM Compliance Journey?
carbmee EIS™ Platform has been designed to answer CBAM requirements in the easiest and fastest way possible.
1.
Data ingestion
Load data from your ERP into carbmee EIS™. carbmee filters relevant CBAM goods for you. Our experts will help you with this.
2.
Optimization
carbmee identifies missing data and collects it for you. All of this without annoying questionnaires.
3.
Calculation
Now the calculation can start. We use the relevant guidelines from the EU Commission for this purpose.
4.
Quarterly CBAM Report
Download the quarterly CBAM report as an XML file so that it can be submitted directly to the EU.
Talk to our experts
Testimonials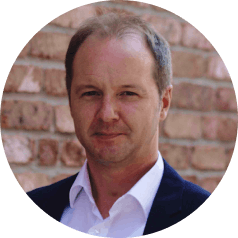 Get started

with carbmee EIS™
Quick and efficient CBAM reporting to understand how you can avoid upcoming carbon taxes.
Talk to our experts